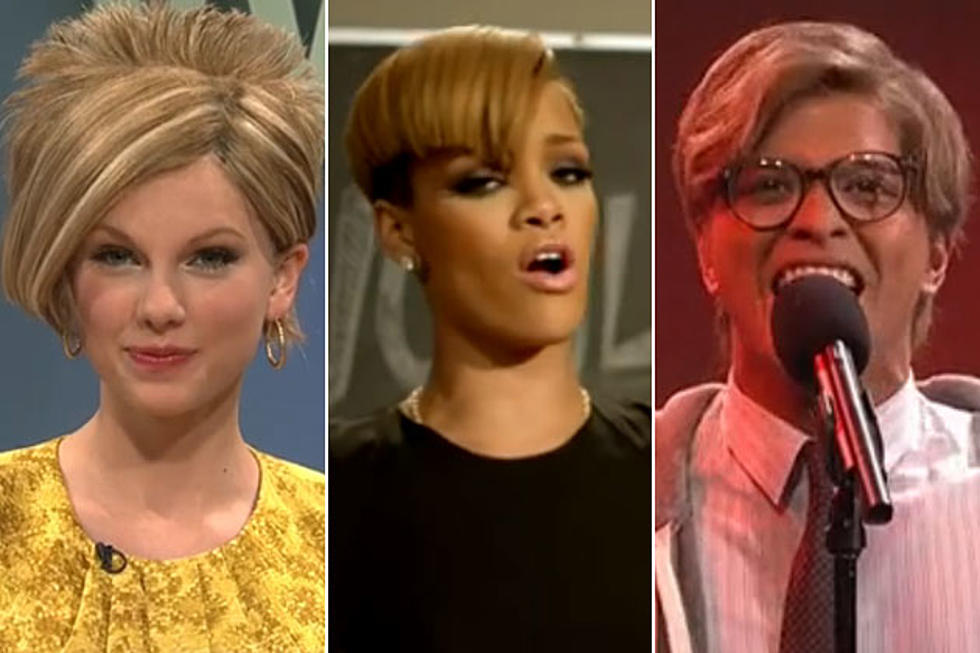 Best 'Saturday Night Live' Skits Featuring Pop Stars
NBC
In recent years, the pop culture institution of Saturday Night Live has invited more pop artists to appear on the show, not just as musical guests, but also as hosts. The best SNL skits featuring pop stars include memorable moments in which Bruno Mars became a human karaoke machine, Justin Bieber played a diehard Miley Cyrus fan, and Taylor Swift mocked a very mockable celebrity.
We're not giving away anything by revealing that Justin Timberlake makes multiple appearances on the list. The former 'N Sync star has been an SNL favorite for a decade now. The Lonely Island also feature prominently with their digital shorts such as 'Shy Ronnie' and 'D--- in a Box.'
Who else made the cut? Click the button below to begin scrolling through our list of the best SNL skits featuring pop stars.