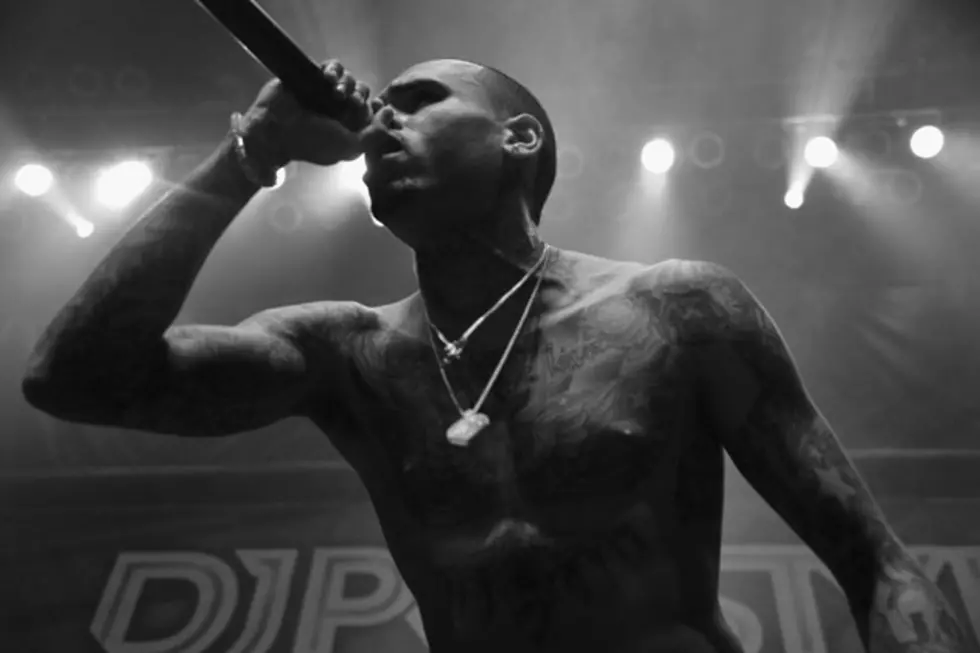 Chris Brown Drops 'I Can't Win' Track + 'X' Album Release Date
Theo Wargo, Getty Images
Team Breezy, it looks as though you finally have a date to count down to! Chris Brown announced last night (April 29) that his sixth studio album 'X' is set to be released on July 16th.
Brown took to Twitter last night to release a song (that will not be on the album), tweeting, "Some s--- I felt like writing that's not on the album." We wonder if Breezy released this track spur of the moment after photos surfaced of Rihanna smooching another dude. With his personal life so public, you can only wonder who this song is written about. Rihanna or Karrueche Tran? Seeing as Karrueche has been out of the picture for quite some time, all signs point to the 'Diamonds' pop star.
Chris croons on the mid-tempo track, "When you called, I would follow  / Now the only thing you love is a bottle / The only thing you got left is a shadow / Don't let this s--- come between us." Whoa, if this track is about RiRi, then it sounds like Chris is not a fan of her hard partying ways. We seriously hope that's not the case.
Sonically, Chris hasn't done anything too out of the box with 'I Can't Win.' His lead single 'Fine China' has a futuristic, yet retro sound we absolutely LOVE. This track seems somewhat uninspired and more like a ploy to publically throw punches at the specific lady this track is written for or about.
Anyhoo, get ready for 'X' come July 16, Team Breezy!
Listen to the Chris Brown, 'I Can't Win' Track