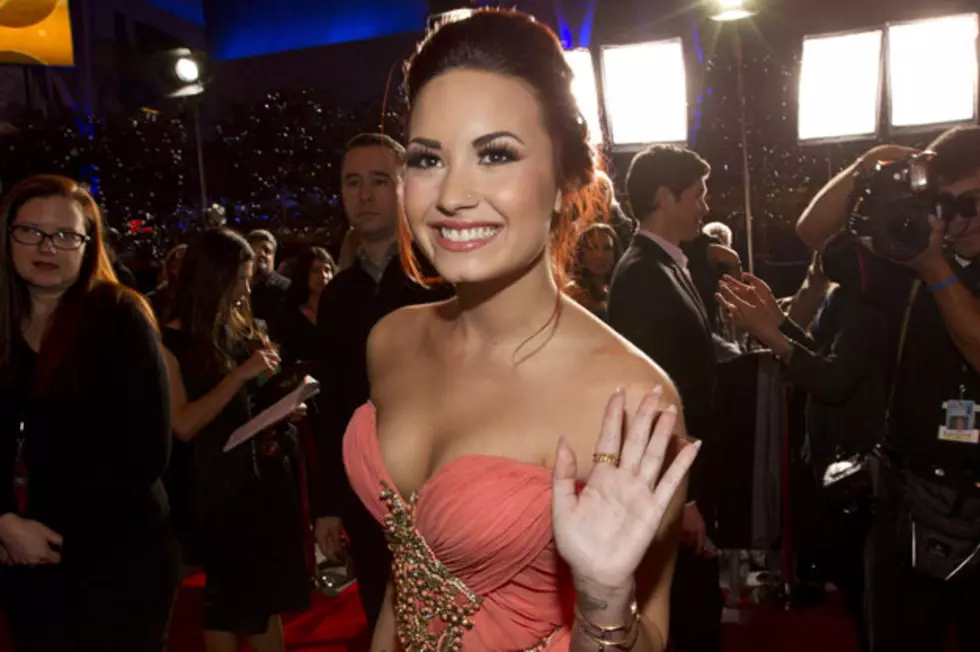 Demi Lovato Confirms She's Not in Rehab
Despite rumors to the contrary, Demi Lovato did not miss the Grammys because she checked back into rehab. A rep for Lovato claims she was never scheduled to appear on the awards show and says the singer is on a personal retreat, as she told her fans earlier this week.
On Sunday, the 'Skyscraper' singer tweeted, "Away on a mind and body cleansing retreat!! This is exciting.. Won't be tweeting much this week but I love you my sweet lovatics!" The message apparently convinced some that she was heading back to rehab, where she spent a few months for personal issues starting in November 2010.
Lovato's rep tells MTV the retreat was planned long ago: "Demi had a week off between work commitments and made the personal decision to spend the week with the professional support team she assembled to help her with her ongoing physical and emotional issues."
The rep adds that Lovato's struggles and recovery, which she sang about on her last album 'Unbroken,' are always at the front of her mind: "Demi's recovery is an ongoing battle. She understands that there will be ups and downs, but is fully committed to working with her team every single day towards a healthy future."