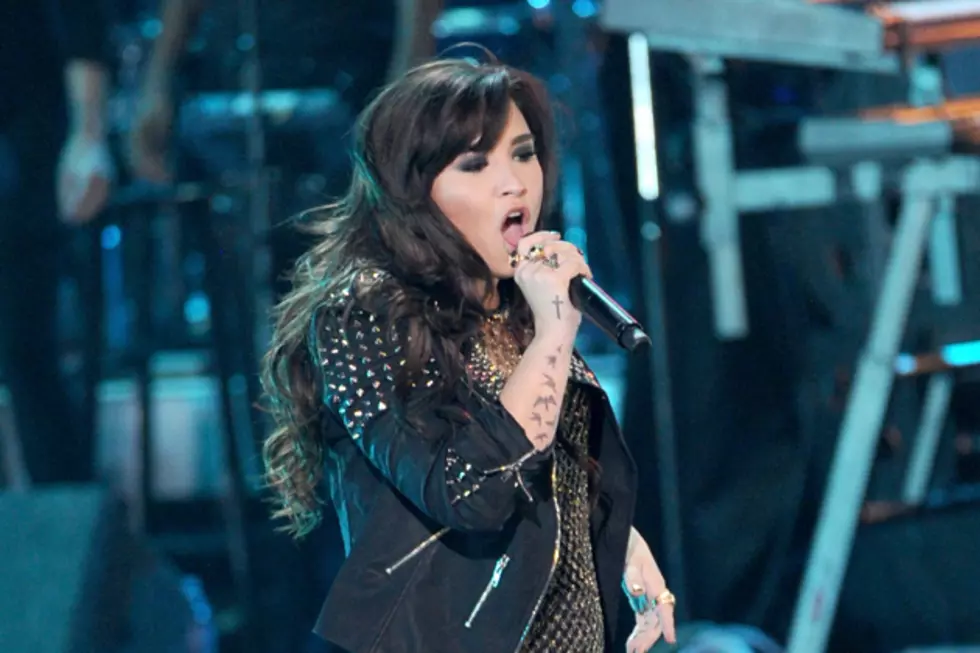 Demi Lovato Quits Twitter After Trust Rant
Kevin Winter, Getty Images
Demi Lovato has a long and twisted history with Twitter -- and she recently quit the microblogging site yet again.
Lovato posted a small rant about trust on Jan. 3, writing, "Patience + communication = trust When you learn how to communicate with others, there's almost no problem you can't solve." She added, "P.S. Only surround yourself with people who you CAN communicate with. Trust is a bond between TWO people that is found ONLY when they are able to listen/understand where the other person is coming from. That to me, is the key to friendships/ relationships."
Of course, the world was pretty confused by it. While it's great advice for sure, it also sort of came out of left field, leading a lot of sites to speculate that Lovato had split with on-again off-again boyfriend Wilmer Valderrama. (Last we knew, they were "on" -- he was photographed visiting the 'X Factor' set.) Her previous Twitter breaks have often coincided with their splits.
Before taking her Twitter hiatus, the 'Give Your Heart a Break' singer wrote, "I don't get how people get "stories" from very vague twitter posts... About friendship.....??" She added, "Blehh. I really love my fans but I hate gossip sites... Gonna take a breather from twitter.. I love y'all!"
Lovato may well have simply referenced her own friends. Lovato rang in 2013 with coffee and friends, and she's said previously that before she went to treatment that she didn't surround herself with the right people. Her rep told Hollywood Life, "She tweets this stuff pretty often, sounds like sound life advice."
In any case, we hope Demz comes back soon to share her words of wisdom with Lovatics and the world again soon!
Watch the Demi Lovato 'Give Your Heart a Break' Video