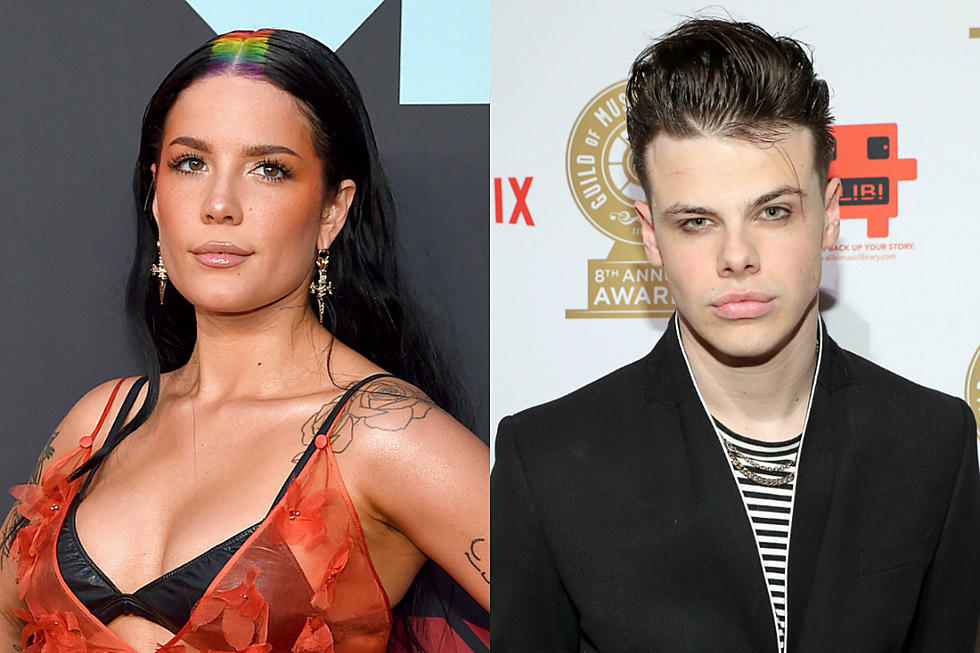 Halsey Denies Cheating on Yungblud With Evan Peters
Jamie McCarthy/Rick Polk, Getty Images
On Monday (October 28), the "Graveyard" singer spoke out for the first time about her breakup with the British musician to deny cheating was involved. As previously reported, Halsey was spotted with the American Horror Story actor on a date at Six Flags before it was revealed that she and Yungblud had called it quits. This sparked rumors of infidelity, however, the pop star has made it clear that isn't what happened.
"Sometimes. People just break up," Halsey wrote in a now-deleted tweet. "It doesn't mean someone cheated or something bad happened or someone f---ed up. Sometimes. It just happens. Because life is constantly changing. And adults stay friends and move on."
"now u know what u know," she added.
At the time, insiders told E! News, the two had split due to busy schedules.
"It was sort of abrupt and it was Halsey's decision to end the relationship. Halsey has been very busy with her work commitments and traveling a lot recently," the source said. "She's been very busy and focused on her career, which took more of a priority."
"Resident goths," she captioned the shot.
The pair also coupled up to make their red carpet debut at FX's American Horror Story Celebrates 100 Episodes event, where they dressed up as Sonny and Cher.
26 Celebrities Who Were Caught Cheating