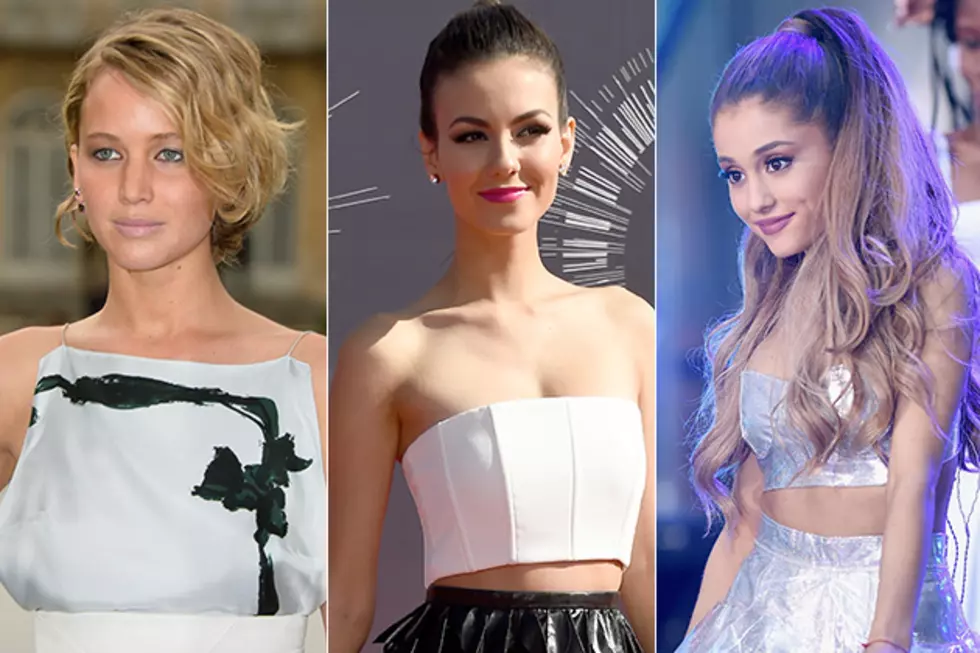 Did Nude Pics of Jennifer Lawrence, Victoria Justice, Ariana Grande + Other Celebs Leak? [NSFW]
Pascal Le Segretain / Frazer Harrison / Jamie McCarthy, Getty Images
On what is normally a quiet Labor Day weekend for most people, several celebrity publicists will likely be working overtime today, as a huge celebrity scandal has hit the Internet.
On Sunday, Aug. 31, Twitter and reddit were buzzing about nude photos of several celebrities that have leaked on 4chan, the infamous anonymous community site. Two celebrities in particular, Jennifer Lawrence and Victoria Justice, are being talked about the most, as several alleged photos featuring both of them in the nude have surfaced online.
Other celebrities that are supposedly compromised include Ariana Grande, Becca Tobin, Brie Larson, Kate Upton, Kirsten Dunst, Hope Solo, Teresa Palmer, Bar Rafaeli and Krysten Ritter.
Most of the photos do feature facial shots which may or may not help authenticate the validity of the pictures. The photos featuring Lawrence and Justice, for example, range from full body shots, to selfies, to private swimsuit photos.
The alleged photos of what is supposed to be Grande, however, do not show her face in the photos and are thus, very questionable.
It shouldn't be long before we'll likely hear statements from these celebrities' publicists soon.