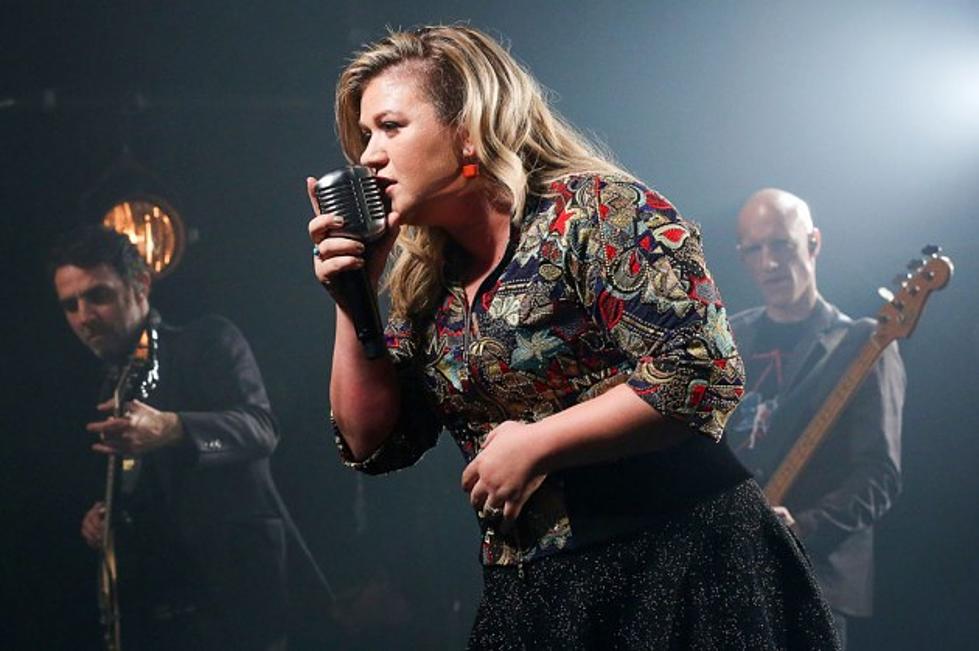 Kelly Clarkson Says a 'Rough' Pregnancy Inspired Her Shaved Haircut
Cindy Ord, Getty Images
Kelly Clarkson is having an amazing week! Her first full-length studio album in four years, Piece By Piece, is No. 1 on the charts. And the new mama has just announced a 36-city summer headlining tour (via USA Today), kicking off this July in Hershey, Pennsylvania.
But things weren't so rosy for the "Heartbeat" singer just eight and a half months ago. In a new interview with PopCrush Nights host Lisa Paige, the Season 1 American Idol victor opens up about her difficult pregnancy, and how it inspired her bold new haircut.
"It was right after River was born. I just had a really rough pregnancy. I went to my hair girl and I was like, 'I need something different, I need something to make me feel less like a mom'," the singer says. "Because I just felt like I was super locked up. I was just so sick all the time, I wasn't feeling good."
But that's when inspiration walked in — literally.
"I couldn't decide if I wanted to go blond or brown," Clarkson continues. "Then [the hairdresser's] daughter walked in. She had blond in the front and brown in the back, and it was shaved on one side. And I was like, 'I'm totally about to jack your style!'"
The look — lustrous two-tone locks on one side and a close-cropped shave on the other — is definitely one of the 32-year-old's edgiest 'dos in her career. Clarkson noted there may be one drawback, however.
"I don't know how I'm going to grow it out!" she says with a laugh.
Speaking of River Rose, the newborn is all packed to join mommy on her summer tour.
"We've already baby-proofed the bus!" Clarkson spills. "We've fit her whole crib and her whole baby station ... Yeah, we're on the road again!"
"She totally rolls! She rolls from one side to the other side of the room," Clarkson says of her daughter with husband Brandon Blackstock. "She doesn't scoot or do anything else. She sits up on her own and everything, she just doesn't want to be bothered with crawling. She rolls everywhere!"
Tune in to PopCrush Nights this Tuesday and Wednesday at 7PM to midnight to hear more from our interview with Kelly Clarkson.
Check Out These Dramatic Celebrity Haircuts!