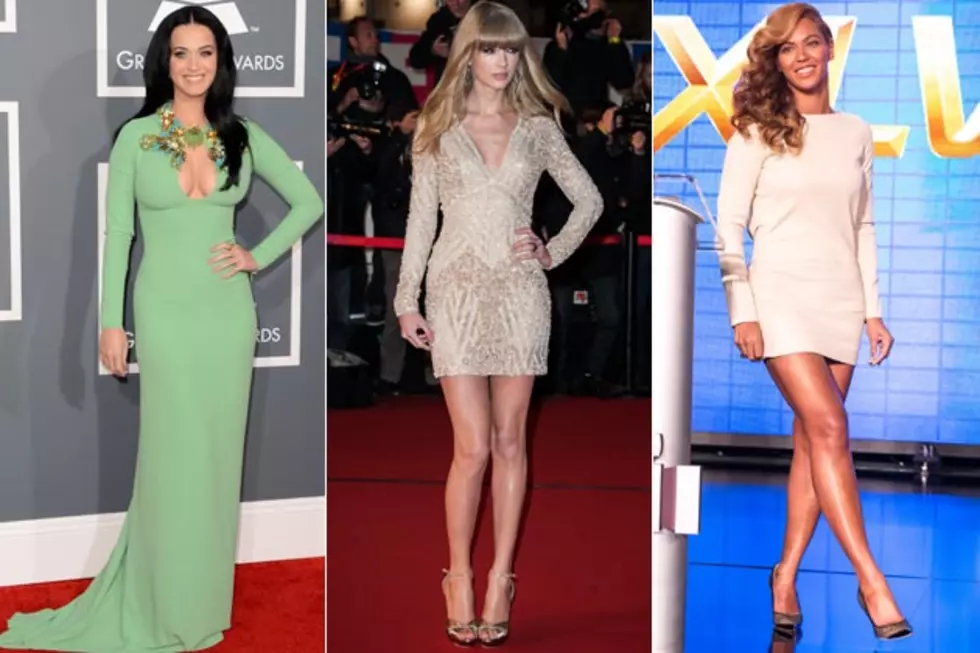 Maxim Hot 100: Katy Perry, Taylor Swift, Beyonce + More Make the List
Jason Merrit / Francois Durand / Christopher Polk, Getty Images
We already know Miley Cyrus is No. 1 on Maxim's Hot 100 list, since she blew up their spot over the weekend and revealed the big news before they did!
With the cat out of the bag regarding the top slot, the magazine carries on! It is slowly but surely unveiling the rest of the list this week in piecemeal fashion. Some of our favorite pop stars, like Katy Perry, Taylor Swift and Beyonce populate it! It's still fun to find out who Miley beat out, right?
Here's the stats on who has been revealed so far.
Perry plopped just outside the Top 10, sitting pretty at No. 11. She topped this list in 2010.
Swift earned the 13th slot, which is her lucky number, while Beyonce parked at the No. 14 spot. Demi Lovato cruised into No. 26.