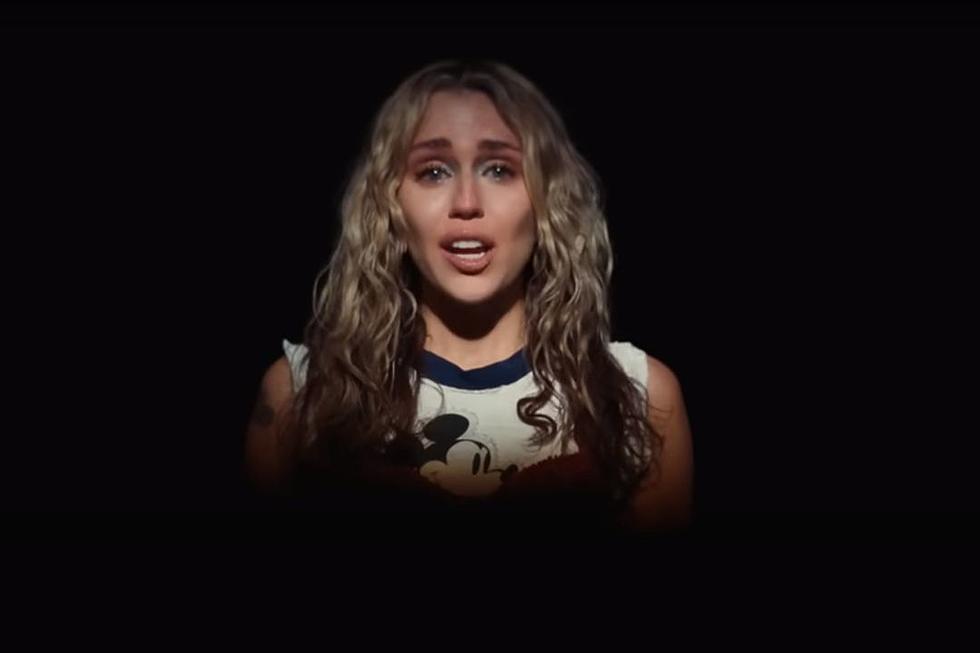 Miley Cyrus' 'Used to Be Young' Is a Love Letter to the Singer's Wild Past and Fans Are Emotional
Miley Cyrus VEVO
Miley Cyrus left her legion of fans with happy tears after the release of "Used To Be Young."
On Friday (Aug. 25), the Hannah Montana alum debuted her new single and music video. Fans needed all of the tissue boxes to get through the track and accompanying visuals which perfectly encapsulated the sentiment of growing up from your younger years.
"These lyrics were written almost 2 years ago at the beginning of my [Endless Summer Vacation]. It was at the time I felt misunderstood. I have spent the last 18 months painting a sonic picture of my perspective to share with you," Cyrus wrote in an Instagram post about the track. "The time has arrived to release a song that I could perfect forever. Although my work is done, this song will continue to write itself every day. The fact it remains unfinished is a part of its beauty. That is my life at this moment ..... unfinished yet complete."
Cyrus also revealed in an Instagram Reel that the release date has historical significance to "me personally and in my career." She is seemingly referencing Aug. 13, 2013, when she released the "Wrecking Ball" music video and infamously twerked Robin Thicke at the MTV VMAs on Aug. 25, 2020, when she and ex-husband Liam Hemsworth rumored to have broken up for the first time prior to their official divorce in January 2020.
Watch the "Used To Be Young" music video, below:
One of the most breathtaking parts for fans was to see Cyrus revisit her past eras while a projector put different iconic costumes on Cyrus in the present. Fans shared gifs of the moment which left longtime fans quite emotional.
Smilers were absolutely enamored by the single and shared their initial thoughts on social media. Some people immediately drew parallels from her Bangerz era and how she is paying homage to that time in her life but also celebrating how she has changed into the person she has become today.
See some of the best reactions to the song, below.
https://x.com/midnvghtsky/status/1694738040395374795?s=46