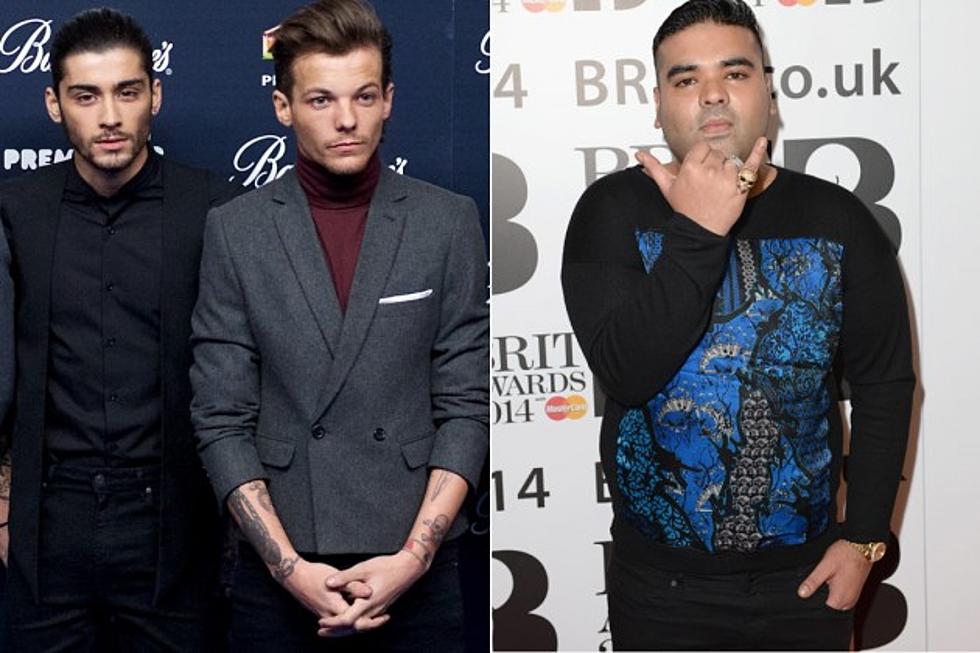 Naughty Boy: Louis Tomlinson Caused 'Needless Provoking' in Zayn Malik Drama
Carlos Alvarez/ Samir Hussein, Getty Images
Naughty Boy addressed the feud with HEAT, explaining, "There seems to be some needless provoking going on. [Louis] was deliberately adding to the provoking. I don't think that's fair. Especially on Zayn, that's not fair. Right now, there needs to be calm. He could have said that to me privately. Doing it openly is another act of provocation that's not needed."
The producer also defended Zayn's decision to quit 1D, adding, "I've been his friend. He needs one. Just because we were seen at my studio — you [don't] necessarily just make music. People seem to forget that he's under so much stress. Which is why he left the tour. There's a lot going on. People get caught up — what he has done is to be normal. Sometimes being normal is to try and sort things out with your fiancée or hang around with a friend. That is normal."
The fight between Naughty Boy and Louis began on March 30, when the producer retweeted a video that included the phrases "Naughty Boy saved my life. Zaughty will rise." ("Zaughty" is a fan-made nickname for Naughty Boy and Zayn.) Louis claimed that Naughty Boy was trying to rile up fans, and the producer responded by releasing a track that many believed to be a demo of Zayn's solo work. Sources later claimed the song was an old One Direction demo from their Four sessions.
Think You Know One Direction?
See Zayn Malik + More Shirtless Celebs