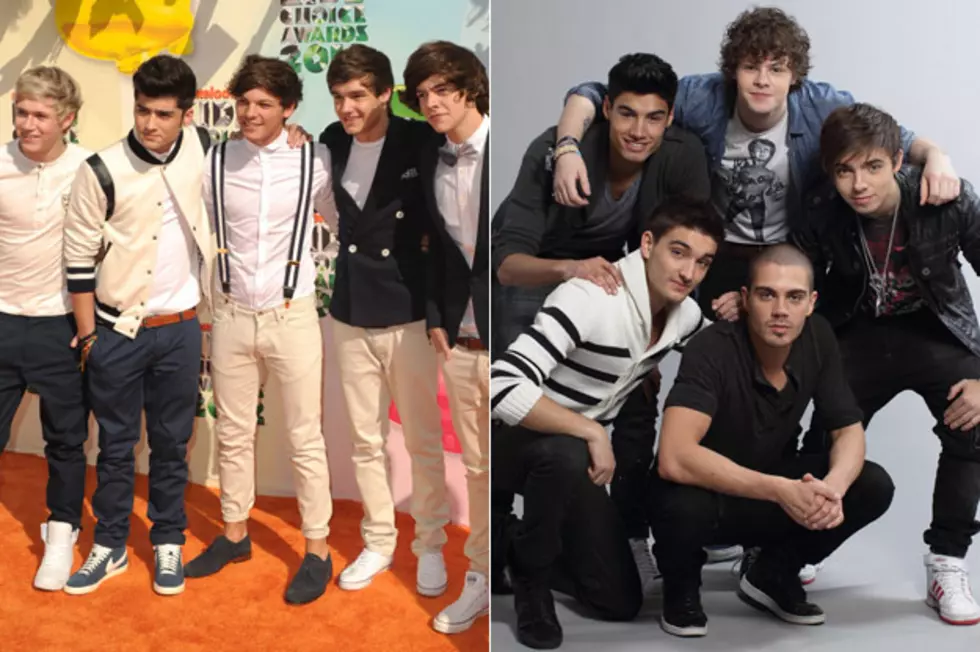 One Direction vs. The Wanted: Who Are the Better Boy Band – Readers Poll
Up until now, boy band rivalries haven't had a strong presence in the pop world. Sure, there's the timeless battle between the Backstreet Boys and 'N Sync, but the latter isn't really around anymore.
However, with the resurgence of boy bandom coming about thanks to British quintets One Direction and the Wanted, that flame has been ignited once again. So, out of the 1D and the Wanted, which boy band do you find yourself gravitating to more?
As most Directioners know by now, One Direction is the product of 'X Factor' mastermind Simon Cowell. The group consists of members Niall Horan, Zayn Malik, Louis Tomlinson, Liam Payne and Harry Styles, all of whom hail from either England or Ireland. The guys released their debut album 'Up All Night' in 2011, and the album quickly shot to No. 1 in the U.S. and peaked at No. 2 in the U.K. They've seen massive amounts of success with singles like 'What Makes You Beautiful,' and have been touring the globe nonstop to entertain their diehard fans.
On the other hand, there's the Wanted, who, as a whole, are a bit older than the guys from One Direction. However, much like 1D, the quintet is also a combination of Englanders and Irishmen, and they were also assembled by industry professionals. The Wanted consists of members Jay McGuiness, Siva Kaneswaran, Tom Parker, Max George, and Nathan Sykes. Much like the One Direction dudes, the Wanted have seen huge amounts of attention in the States and the U.K., with singles like 'Glad You Came' and 'All Time Low' making fans go insane during their live performances.
Out of the dueling British boy bands, do you prefer One Direction over the Wanted or is it vice versa? Vote for either One Direction or the Wanted below!