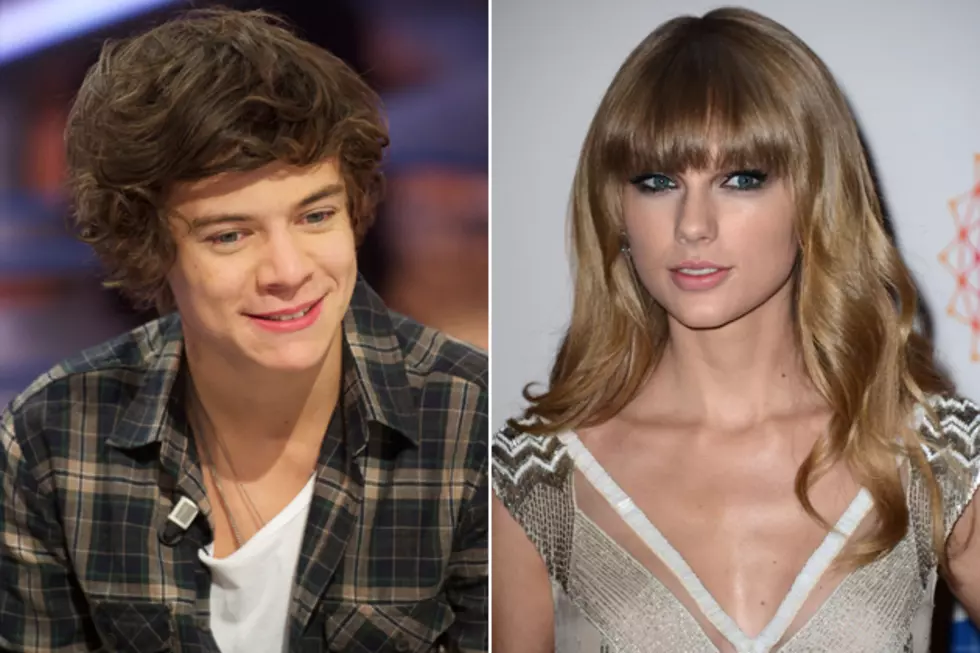 Taylor Swift to Spend $80,000 on Harry Styles' Christmas Gift
Juan Naharro Gimenez / Ian Gavan, Getty Images
Like any girl in love, Taylor Swift plans on spoiling her man for Christmas. The difference is, the 23-year-old is taking it to a whole other level when it comes to her One Direction beau Harry Styles.
The 'I Knew You Were Trouble' singer is looking to spend $80,000 on Beatles memorabilia for her beloved, because despite Styles being in the hottest boy band at the moment, he's a huge, huge fan of the iconic band.
Swift is so adamant about purchasing these items, that she's been spending her time calling around tons of record stores in Liverpool, England in order to purchase the prime items. We hope she knows overseas calls are expensive! Yikes!
"She's been phoning Beatles stores in Liverpool hoping to find pieces of rare autographed memorabilia she knows Harry will love," said a source to London's Daily Star. "A staff member at one store let slip she wanted to spend somewhere between £40,000 and £50,000." That's upwards of $80,000 in U.S. dollars!
So why the need to purchase such an abundance of merch? Because he spoiled her for her birthday, that's why!
"Harry spent £900 on Taylor for her recent birthday, and now she wants to repay the favour – and then some."
Leave it to Taylor Swift to up the ante... a lot!
Watch the Taylor Swift 'I Knew You Were Trouble' Video