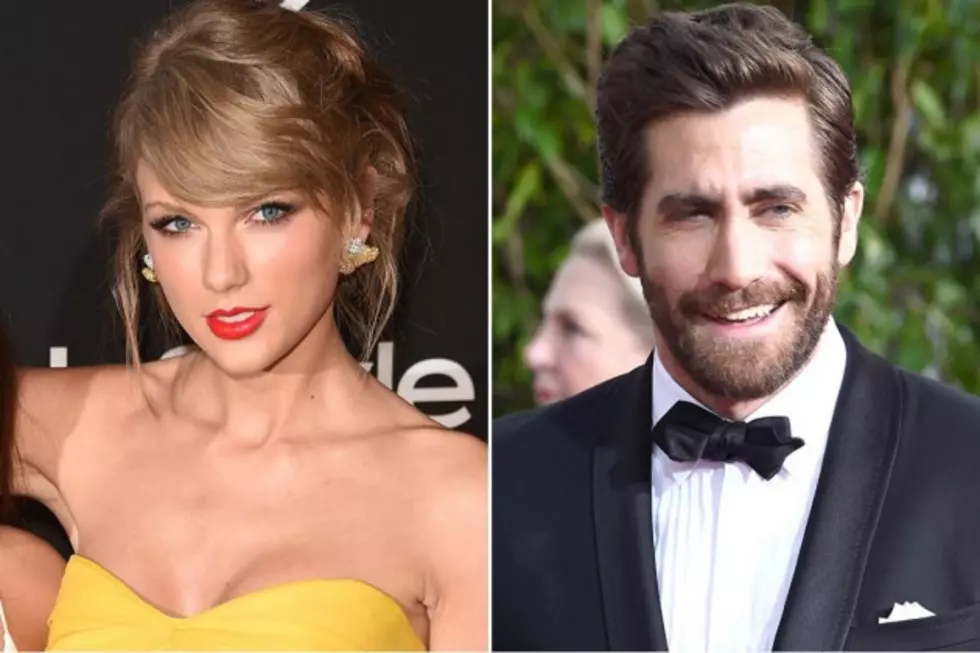 Taylor Swift Reportedly Ran Into Jake Gyllenhaal at Golden Globes After-Party
Jason Merritt / Frazer Harrison, Getty Images
Inevitable? Definitely. Awkward? Surprisingly, not so much.
Taylor Swift reportedly ran into Jake Gyllenhaal at a Golden Globes after-party at the Chateau Marmont in West Hollywood on Sunday, Jan. 11 -- and the exes were totally friendly with each other.
According to Us Weekly, T. Swift greeted her old flame in the most Taylor Swift way possible -- with a huge hug!
"Taylor and her friends arrived at the Chateau Marmont just before 2 AM and Jake was there in the lobby," a source told the magazine. "...Taylor ran up and gave him a big hug and they caught up. They were smiling and looked like any old friends catching up."
Of course, Taylor was literally a ray of sunshine at the event, shining brightly in her golden yellow Jenny Packham gown. Considering it's practically impossible to be unhappy in such a radiant color, no wonder the pop star was in such a good mood. And we love how the two are totally cool with each other now, particularly because every T. Swift fan knows how vividly she recalled their painful breakup on 'Red.' Time heals all wounds.
See How Jake Gyllenhaal + More Reacted to Taylor Swift's Songs About Themselves