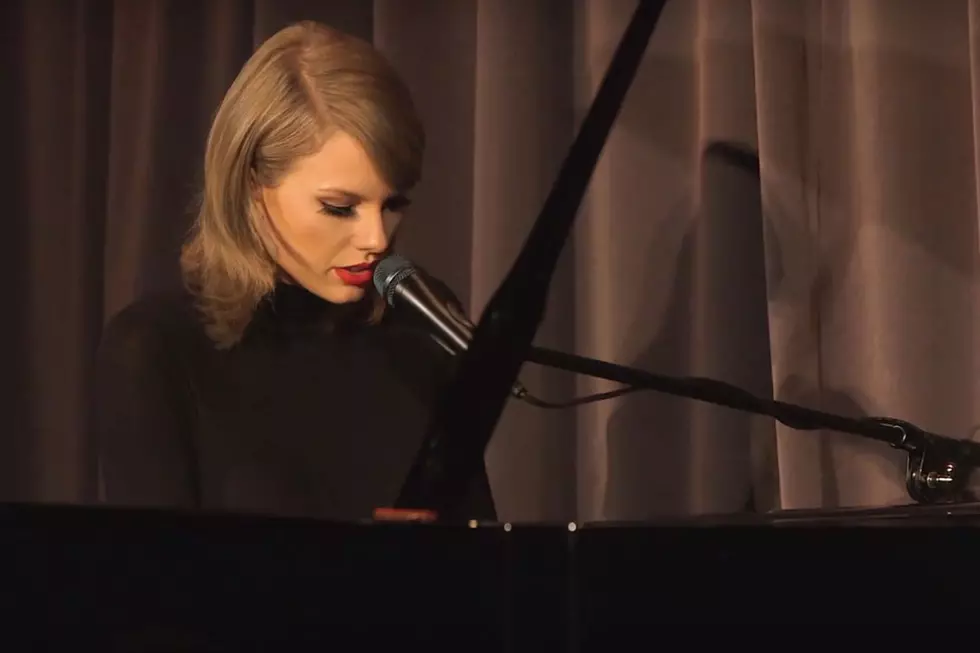 Taylor Swift Releases 'Out of the Woods' Acoustic to Celebrate '1989'
YouTube
Today, October 27, marks a full year since Taylor Swift released her unstoppable pop album 1989. In doing so, she successfully made the transition from country-pop crossover to straight up pop star, and she's celebrating her monumental anniversary by releasing an acoustic version of one of 1989's strongest tracks.
Taylor posted a video to Twitter of her playing "Out of the Woods" accompanied only by a piano. She prefaced the performance with an explanation of the inspiration behind the track -- which has been largely rumored to be about her relationship with Harry Styles -- saying, "The number one feeling I felt in the whole relationship was anxiety, because it felt very fragile, it felt very tentative. And it always felt like, 'Okay what's the next roadblock? What's the next thing that's gonna deter this? How long do we have before this turns into just an awful mess and we break up — is it a month, is it three days?'"
She continued, "And so I think a lot of relationships can be very solid and that's kind of what you hope for — solid and healthy — but that's not always what you get. And it doesn't mean that it's not special and extraordinary just to have a relationship that's fragile and somehow meaningful in that fragility."
The acoustic rendition of "Out of the Woods" sounds more like a wistful reexamination of a lost relationship than the original. It's a much softer approach and loses the bulk of that frantic, frenetic energy that makes the original so evocative. But if you're going for nostalgia over nuance, this acoustic rendition fits the bill.
See Taylor perform "Out of the Woods" above.
See Photos of Taylor Swift Through the Years