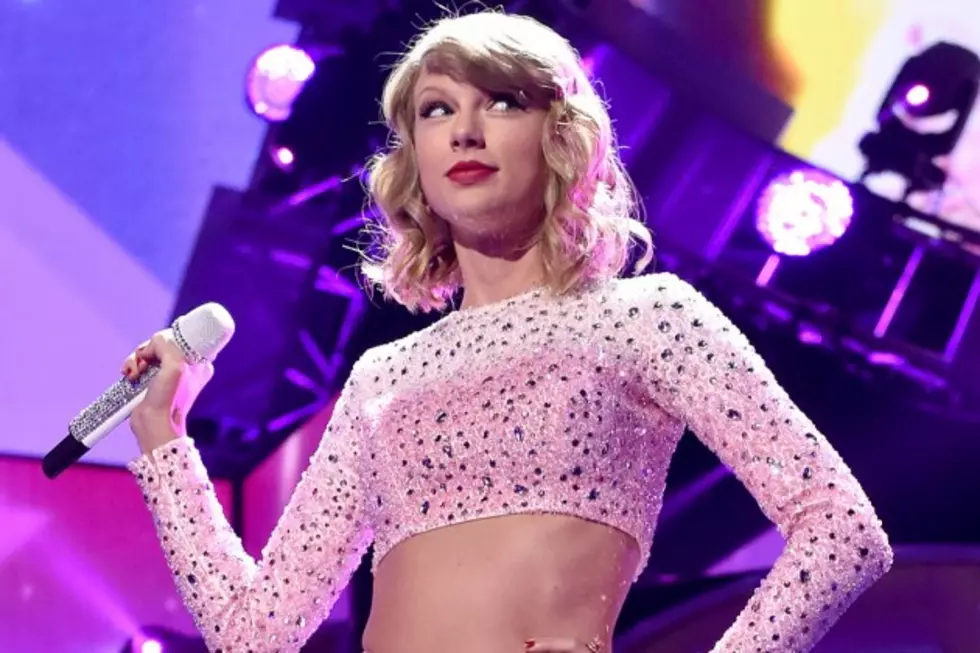 Taylor Swift Releases New Song 'Out of the Woods'
Kevin Winter, Getty Images
As Taylor Swift fans eagerly await the release of her album '1989,' Swifties can enjoy a brand-new song titled 'Out of the Woods,' now available to download on iTunes.
'Out of the Woods' was co-written by Swift and Fun guitarist Jack Antonoff. Antonoff's influence can be heard in the song, which features a more serious tone compared to 'Shake It Off,' yet still maintains the pop element that Swift is known for. The echoing chorus and chants seemingly emphasize the universal theme of the song, yet at its heart, it's still a Taylor Swift love song.
Swift, who published the lyrics on her Tumblr page, said of the song in a YouTube video, "'Out of the Woods' is one of my favorite songs on this album because one of the goals I set out to accomplish when I wanted to make this album, was I wanted to make sure these sounds sounded exactly the way the emotions felt when I felt them."
"This song is about the fragility and breakable nature of some relationships," she continued. "This was a relationship where [we] were living day to day, wondering where it was going, if it was going anywhere, if it was going to end the next day?"
Hmmm, we wonder which relationship Swift is talking about with this one?
Regardless, we think 'Out of the Woods' is an amazing song, and it makes us yearn for the release of '1989' on Oct. 27 even more.
You can buy Swift's new song 'Out of the Woods' right here!
Check Out Taylor Swift + Other Celebrity Yearbook Photos!