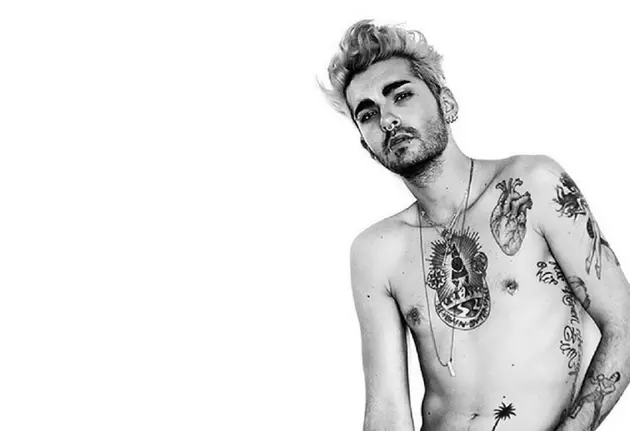 Tokio Hotel Frontman Bill Kaulitz Launches Solo Project, Reemerges as 'Billy'
Instagram @billyisnotok
Hang onto your black eyeliner, emo kids of the late '00s: Tokio Hotel singer Bill Kaulitz is a hair-teased, alternative rocker no more. Reemerging as simply Billy — BILLY! — the frontman of the German band released his debut solo single, "Love Don't Break Me," on April 29, revealing a sound and style far removed from the days of Scream and closer to something resembling Zayn Malik's current sonic and visual aesthetic... Like, a lot actually.
A midtempo, hazy R&B-tinged electronic ballad, "Love Don't Break Me" — and its dramatic, black and white accompanying video — is the first taste of Kaulitz's Zayn-like foray into solo artistry, and will also be part of an audio-visual art project which will include a short film, a fine art photo book, and framed art prints.
Exhibits and book launches to promote the project are planned for Los Angeles, Paris, Milan, and Berlin. Of the art project, Billy had this to say in a press release: "I didn't want to do a traditional music release for my first solo project. I wanted the freedom to explore the other areas in my life that I am passionate about like art and fashion and felt that a pure music project wouldn't fulfill my vision as a solo artist."
Meanwhile, the artist's debut EP, I'm Not OK, is set for release on May 20. You can view the record's cover art below:
Tokio Hotel's last full-length album, Kings of Suburbia, was released in October 2014. It remains to be seen whether the band will continue to record new music with Kaulitz.
Band Name Meanings: One Direction, 5 Seconds of Summer + More