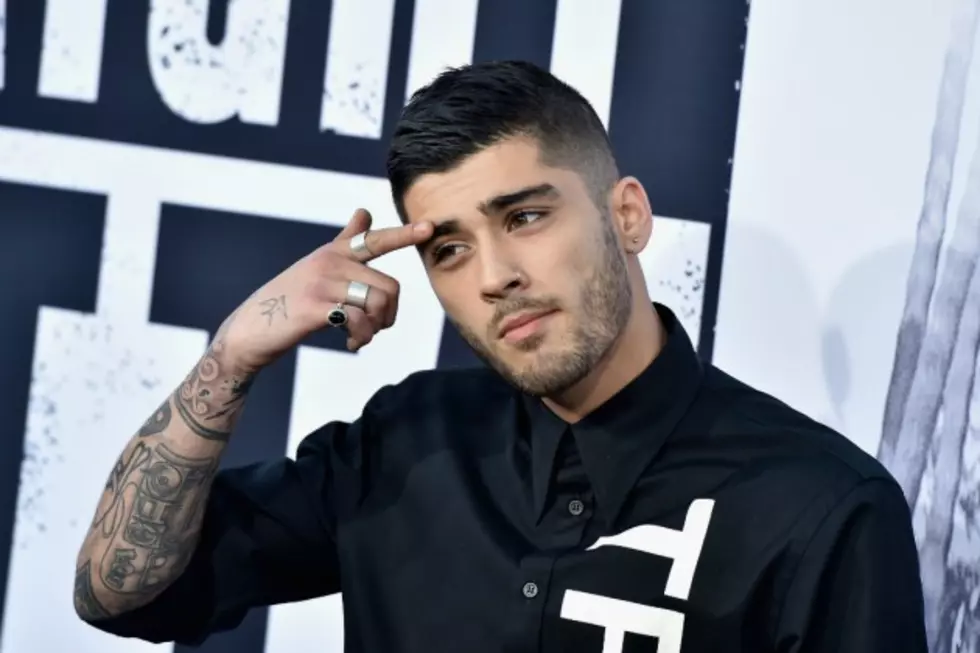 Zayn Malik Shades Little Mix On Twitter, Drags Fifth Harmony In The Middle
Kevin Winter, Getty Images
Leave your sunblock at home today kids, because things are about to get SHADY.
Former One Direction member Zayn Malik took a not-so-subtle dig at British girl group Little Mix on Twitter this weekend, prompting Directioners and Mixers alike to launch hashtag #ZAYNHASNOCHILL on Twitter, which quickly began trending and all but ignited a social media war between the two impassioned fandoms. And in the midst of things, Fifth Harmony was dragged in as well!
The drama began when Zayn retweeted a post (see below) from a Twitter account going by the name "Shady Music Facts" (LOL, how appropriate). The tweet reads, "Which is the better single? Retweet [for] 'Worth It' by Fifth Harmony... Favorite [for] 'Black Magic' by Little Mix."
Zayn retweeted. Zayn RETWEETED. ZAYN RETWEETED. Did you get that? He R-E-T-W-E-E-T-E-D.
Zayn's shady shot at Little Mix—by showing direct preference towards Fifth Harmony over the Brit group of which his reported ex-fiance and longtime former girlfriend Perrie Edwards is a member, it's clear where he stands on the matter—comes less than a week after the "Black Magic" singers sorta-kinda dissed him during a promotional fan meet-and-greet in Arizona.
As of now, Little Mix's "Black Magic" has over 64,000 favorites, while Fifth Harmony's "Worth It" is standing at about 82,000 retweets, which isn't exactly a glaring gap. After all, with these two songs both girl groups have Top 20 hit singles in their respective countries, so it's really not a competition. And anyway, pitting female artists against one another is so late 90s, you guys. (Britney vs. Christina, anyone?)
Check Out These Shirtless Celebs