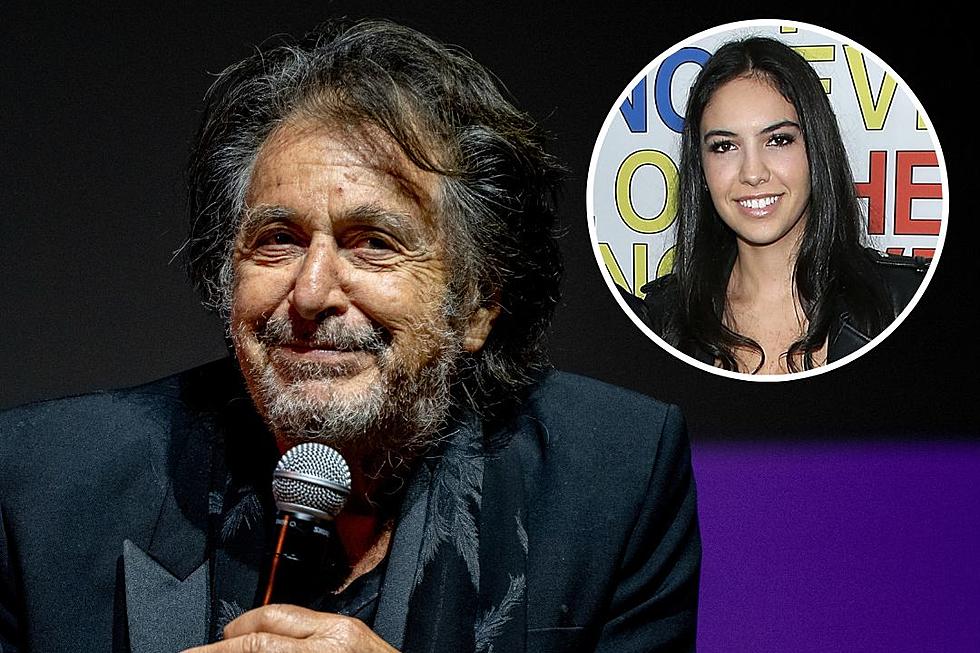 Al Pacino, 83, Is Expecting a Baby With His 29-Year-Old Girlfriend Noor Alfallah
Roy Rochlin / Phillip Faraone, Getty Images
Al Pacino is giving longtime pal Robert De Niro a run for his money when it comes to being the oldest new dad in Hollywood.
The Godfather actor, 83, is expecting a baby with his 29-year-old girlfriend, Noor Alfallah.
According to Today, Alfallah is currently eight months pregnant.
Pacino and Alfallah have been linked as a couple since April 2022, when they were spotted grabbing dinner together at Felix Restaurant in Venice, Calif. However, they may have been dating since around 2020, according to Page Six.
Who Is Al Pacino's Girlfriend?
Noor Alfallah is a film producer from in Beverly Hills, Calif.
She reportedly graduated from USC's Cinematic School of Arts and obtained her masters in film and television producing at UCLA. Alfallah is currently the vice president of Lynda Obst Productions at Sony and has a pod-producing deal with Imagine Entertainment.
Alfallah was previously linked to Mick Jagger, who she dated when she was 22 and he was 74, as well as Clint Eastwood, who she denied dating and called a "family friend," according to Page Six.
How Many Children Does Al Pacino Have?
Al Pacino and Noor Alfallah's baby with be Pacino's fourth child.
Pacino shares daughter Julie Marie, 33, with acting coach Jan Tarrant.
Julie is an actor and filmmaker who launched her own production company, Poverty Row Entertainment, in 2009 and has won awards for her work, according to People. She also launched a second production company, Tiny Apples, in 2020.
Pacino also has 22-year-old twins Anton and Olivia with ex-girlfriend Beverly D'Angelo, who he dated from 1997 to 2003.
Son Anton leads a private life out of the public eye while his twin sister Olivia has a public Instagram account with more than 18,000 followers.
READ MORE: Daniel Radcliffe Is Officially a Dad and We Feel Old
Pacino's father divorced his mother and left his family when the actor was only 2. He then moved in with his maternal grandparents.
"My father wasn't in my life from then. I wanted to be different with my children. I wanted to be responsible to them, so I divide my time between two coasts," Pacino told The Guardian in 2015.
"Having children has helped a lot. I consciously knew that I didn't want to be like my dad. I wanted to be there. I have three children. I'm responsible to them. I'm a part of their life. When I'm not, it's upsetting to me and to them. So that's part of the gestalt. And I get a lot from it. It takes you out of yourself," the actor said of fatherhood in a 2014 interview with The New Yorker.
Stars Who Had Kids Young