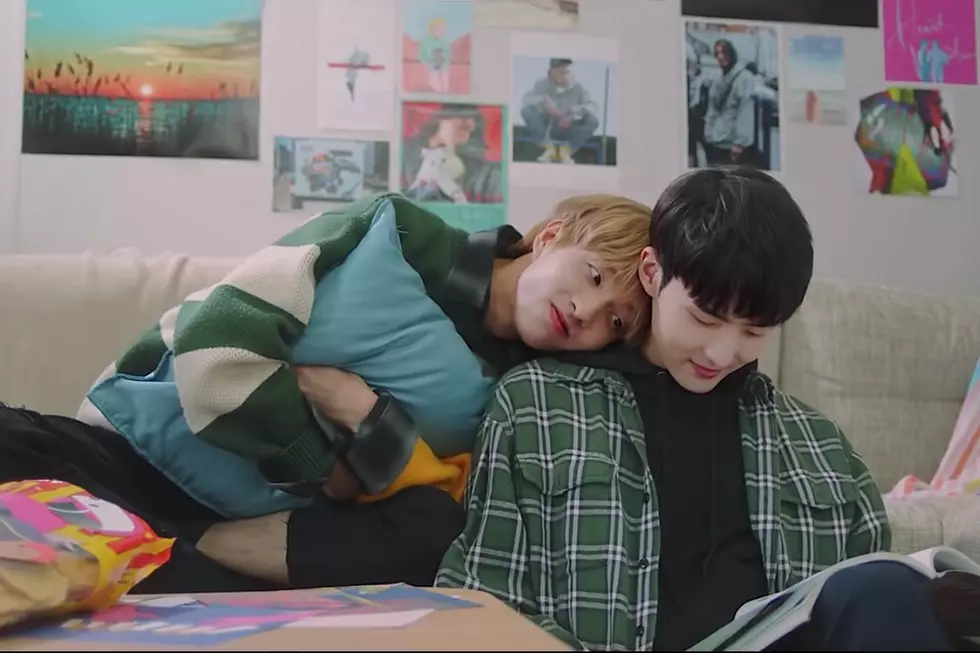 Holland, First Out Korean Idol, Moves K-Pop's LGBTQ Representation in the Right Direction
Holland via YouTube
A new era for K-pop was ushered in on January 21 when Holland, an emerging South Korean artist, released his debut single, "Neverland," a love song describing his romantic struggles as gay man. Paired with a music video that depicts a same-sex relationship, Holland made waves among K-pop fans who crowned him new herald for LGBTQ+ representation in Korea's idol market.
Online, "Neverland" was received with an immense outpouring of support: international K-pop listeners flocked to the music video by the millions and trended a hashtag on Twitter worldwide in celebration of Holland's debut — as well as to celebrate what they perceived as a push for LGBTQ+ representation in K-pop. But can a single K-pop star, who doesn't appear to be backed by a major entertainment company or have any previous experience in the industry, make a major impact?
Holland is one of a handful of Korean entertainers who have recently openly discussed their sexuality, and he is the second singer — though the first idol — to debut while publicly out, following R&B artist MRSHLL in 2017. Nevertheless, there is still a long way to go for true acceptance of an openly non-heterosexual K-pop star.
In contrast to his global reception, Holland has received less than a warm welcome in South Korea, where same-sex relationships are still largely taboo, and people in the LGBTQ+ community still face discrimination and legal challenges. The singer appears to have little public backing, and a quick search on Korea's primary search engines, Naver and Daum, reveal only a single news article, written in Korean and published January 18, referring to Holland's debut as an out-and-proud K-pop star. Similarly, the video for "Neverland" hasn't seen airplay in Korea due to its 19+ age rating, likely because it features a same-sex kiss. The hypocrisy of ignoring this important revelation in the K-pop community, where "skinship" (physically attentive relationships between same-sex idols) is used as a marketing tool to attract fans, does not go unnoticed.
Even though the premiere of an openly out idol remains largely ignored in his home of South Korea, Holland's debut has gained attention among international K-pop fans — the largest market for South Korean music — which reveals the broader fandom hopes to see more representation in the future. Any good entertainment company will recognize that desire for inclusivity and authenticity, and hopefully will try to capitalize on what has catapulted this relative unknown into the most-talked about K-pop acts this week.
After all is said and done, Holland — a solo singer with just one single under his belt and backed by an unknown agency — may not end up being a major player in the K-pop field at large, but he will go down in the history books as the artist who made the first move towards a more inclusive K-pop industry.
Plus, don't miss these other K-pop stories from this week: