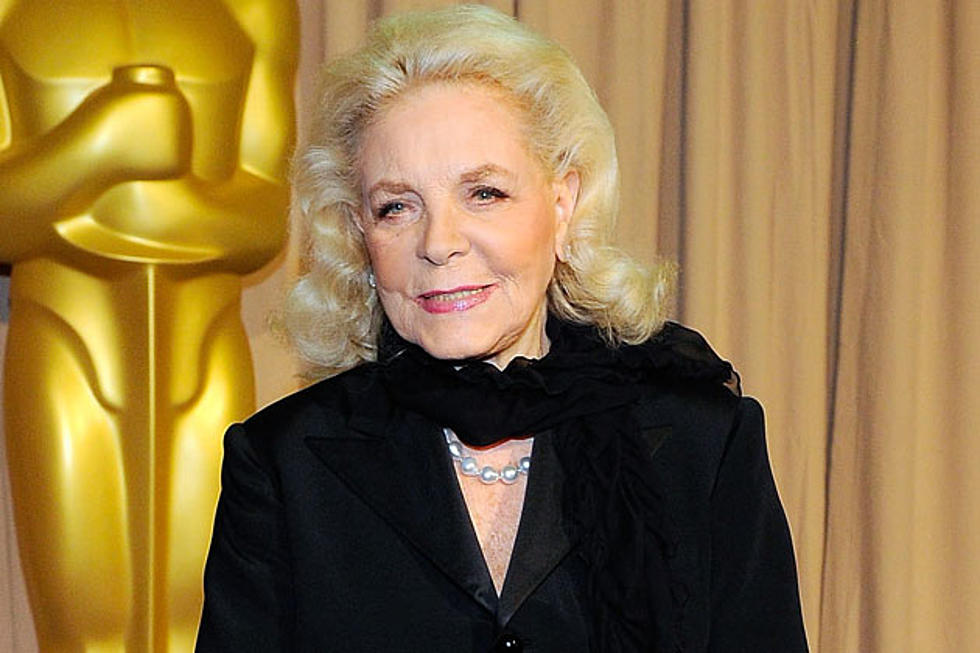 Iconic Actress Lauren Bacall Dies at Age 89
Kevork Djansezian, Getty Images
Legendary actress Lauren Bacall passed away earlier today, Aug. 12 at the age of 89. A family member reported that she was at home when she suffered from a stroke that took her life (per TMZ).
The Hollywood blonde received her big break alongside Humphrey Bogart in the 1944 film 'To Have and To Have Not.' The costars fell in love (amidst scandal, since Bogart was married at the time) and wed the following year in 1945. They went on to share the silver screen together in several more movies -- 'The Big Sleep' (1946), 'Dark Passage' (1947) and 'Key Largo' (1948) -- and had two children before Bogart lost his life to throat cancer in 1957.
The renowned actress continued to develop a lengthy and diverse filmography over her long life, up until this very year, when she lent her voice for an episode of 'Family Guy.' In 1997, her incredible talent was recognized with a nomination for an Academy Award for her role in 'The Mirror Has Two Faces.'
The Bogart Estate confirmed the sad news earlier this evening on Twitter, stating, "With deep sorrow, yet with great gratitude for her amazing life, we confirm the passing of Lauren Bacall."