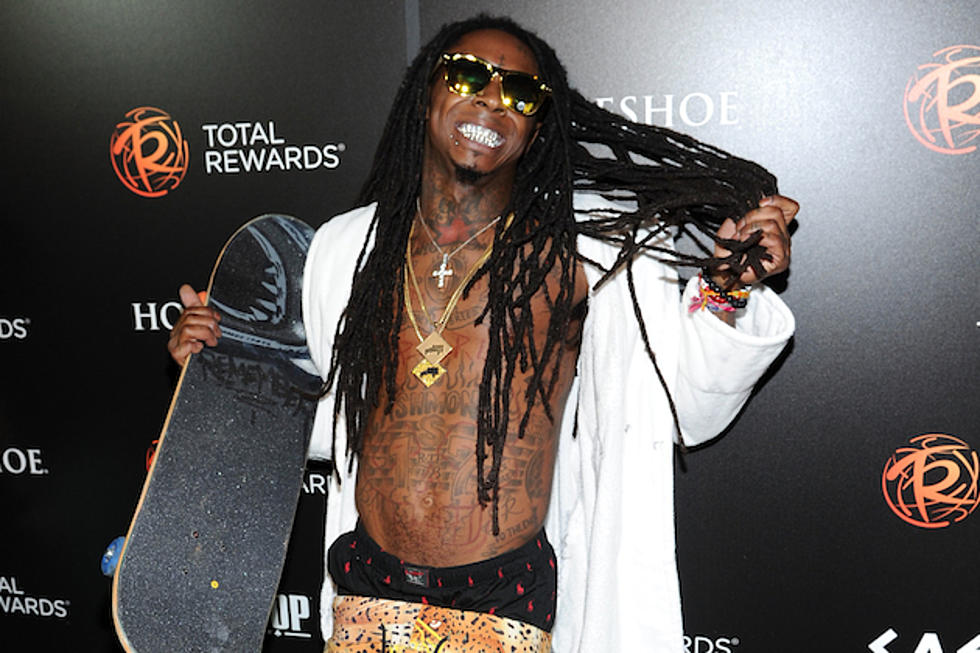 Lil Wayne Reportedly Involved in Brawl at Power 106's 'Cali Christmas' Concert
Michael Buckner, Getty Images
Lil Wayne reportedly was involved in a major brawl after performing at Power 106's 'Cali Christmas Show' last Friday (Dec. 14) in Los Angeles. According to Hollyscoop, Weezy got into a fight with an unidentified person backstage at the concert for some unknown reason.
Hollyscoop's reporting is a little shaky with the facts. The website states that Wayne arrived at the venue to "perform a verse on Kendrick Lamar's song 'No Worries.'" Of course, every rap fan knows that 'No Worries' is actually Weezy's song and not a Lamar track.
Nevertheless, an eyewitness tells the website that "Punches were thrown but no arrests were made. It was a serious fight and was witnessed by everyone who was backstage." Are we to assume that no one had a camera phone on their persons and couldn't record this alleged melee? C'mon now, we're living in the YouTube age.
No word on what Wayne was fighting about since, apparently, there was no police presence at the venue and no arrests were made. Although Hollyscoop managed to jot down four asinine reasons on what Wayne's fight might have been about. Really?
Here is a fact that we do know: Lil Wayne did performed 'No Worries' with Kendrick Lamar at Power 106's 'Cali Christmas' concert. You can watch the video below.
Watch Lil Wayne + Kendrick Lamar Perform 'No Worries' at Power 106's 'Cali Christmas Show'