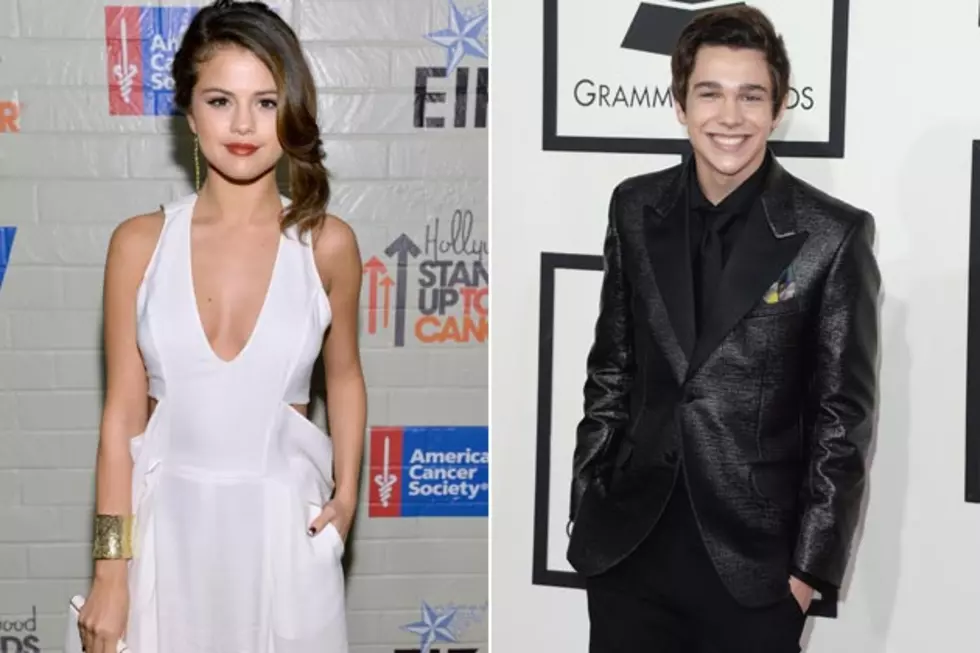 Selena Gomez Dating Austin Mahone…Or Is She?
Michael Buckner / Jason Merritt, Getty Images
This rumor has popped up before but it's getting a new lease on life, perhaps because Austin Mahone has a new single dropping soon. Selena Gomez is reportedly dating the teen singer. And they were supposedly set up by her pal Taylor Swift.
Selena and Austin? Well, if that's the case, then clearly Sel has a type, since the clean-cut Mahone is pretty much "what" her ex Justin Bieber was three years ago. If Sel and Austin – Selin? Austina? - are indeed seeing one another, she's somewhat robbing the cradle, since he is 17 to her 21.
Mahone opened for T. Swizzle on her Red Tour last year and that's why Swift decided to make like 'Emma' of the Jane Austen novels and make the intro between Austin and Sel. Swift also famously stuck out her tongue at the 2013 Billboard Music Awards when Sel and The Biebs shared a hug, indicating she is not a supporter of their relationship.
"They're seeing each other," a Mahone source told Us Weekly. They are said to be keeping things hush hush and reportedly attended the Beats Music show on Jan. 24 together, leaving separately but getting in the same car.
Gomez recently admitted that she got love advice from Katy Perry, especially after her painful breakup with The Biebs. Rumors that Jelena had reunited ran rampant earlier this month when they were spotted together multiple times before he got arrested. Someone inside his camp blamed her, saying she sets him off by dangling herself like a carrot in front of him and then pulls away, making him nuts.
Well, if she is dating the teen pop star who is poised to step into The Biebs' Air Jordans, then we should expect Bieber to be reactionary and to do something cray.
However, since this rumor came from Mahone's camp, the fact that he has a new single on the way and since Sel seems forever tethered to The Biebs, we're not quite ready to sound the New Couple Alarm. We'd like to hear it from her first!