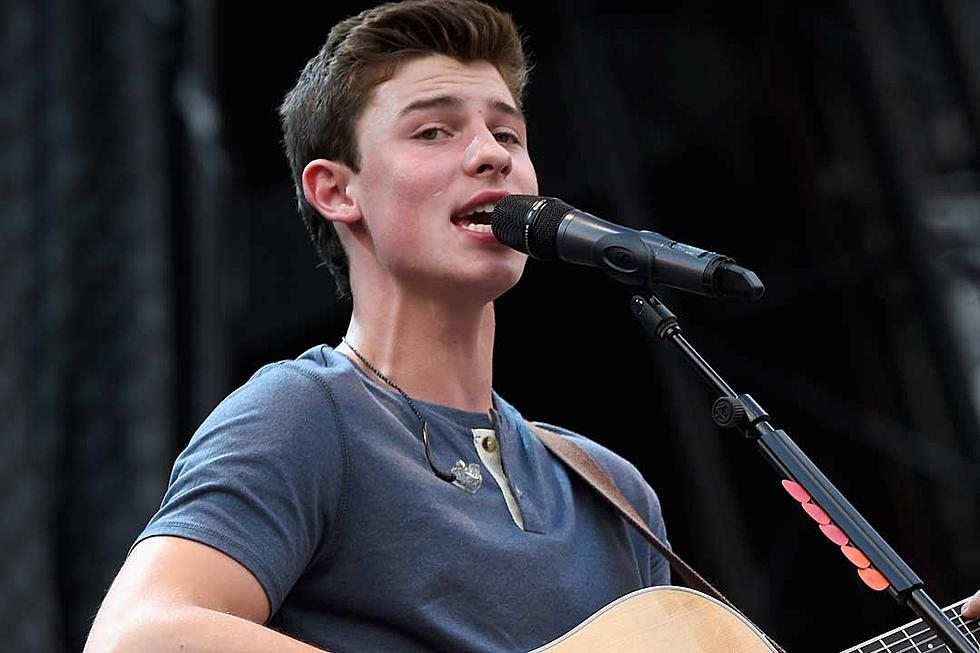 Shawn Mendes Impresses With Live Performance of 'Stitches'
Larry Busacca, Getty Images
Shawn Mendes performed his latest single "Stitches" on Live! With Kelly & Michael, cementing the fact that true talent really can be found on the Internet after all.
Armed with just a guitar and his stellar vocals, he delivered an impressive performance that doesn't stray too far from the original. That's not a criticism -- he sounds just like the recording.
Immediately afterward, hosts Kelly Ripa and Michael Strahan bombarded poor Shawn with questions about every teenager's favorite topic of conversation: His high school prom experience. A few months ago, Shawn told Ryan Seacrest that despite the fact that didn't have a date yet, he had every intention of making it out to his prom, so rooted in American culture is he. Shawn's dream came true and, unlike many of us, he even found someone willing to go with him.
Can you believe Shawn Mendes was born as recently as 1998? He has much to learn about life's many twists and turns, but considering the fact that he's currently on tour with Taylor Swift and has impossibly smooth skin not often found on most 16-year-olds, it looks like he doesn't seem to have much experience with disappointment just yet.
If you can't get enough of "Stitches" and are looking for some more visual clips of the track, you came to the right place. Over the past four months, Shawn released two music videos for the song and both are significantly different from each other. Check out the original video first, and then take a look at the revamped version. After that, feel free to watch the above live clip ad nauseam.
Artists Like Shawn Mendes + More Gave Advice to Their Past Selves