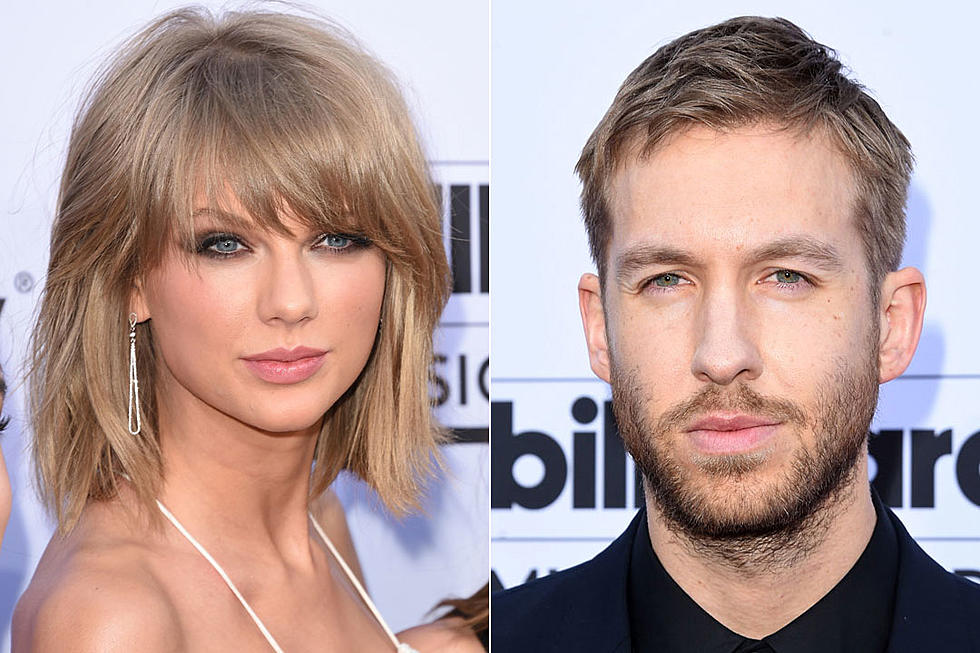 Taylor Swift and Calvin Harris Share Major PDA at Billboard Music Awards
Jason Merritt, Getty Images
They're definitely a couple, right?
"Bad Blood" assassin Taylor Swift and her suspected new boyfriend Calvin Harris fueled rumors of their romance even more at the Billboard Music Awards Sunday night (May 17), sharing a deep on-camera embrace during Swift's trip up to the podium to accept the award for Top 200 Album for 1989.
As you can see in the video above, Taylor stops to give a quick peck (and neck grip) to her friend, then moves to Calvin's seat where she gives him a kiss on the cheek but he reciprocates by gripping her with one of those oh-damn-girl-I-just-want-to-smell-your-hair boyfriend hugs around the waist as she pressed herself into him — you know, a real Harlequin romance novel type encounter — before Taylor pulls away and gives a downright chaste air kiss to Ed Sheeran.
Earlier this week, Taylor and Calvin were spotted on a dinner date in Venice, Calif., and have been caught numerous times holding hands at various music concerts across the country.
But don't tell Taylor we're telling you this. The "Blank Space" singer slammed the media in an interview with Glamour UK in April, claiming the scrutiny over her many high-profile relationships shamed her into remaining single.
"I think the media has sent me a really unfair message over the past couple of years, which is that I'm not allowed to date for excitement, or fun, or new experiences or learning lessons," she told the magazine."I'm only allowed to date if it's for a lasting, multiple-year relationship. Otherwise I'm a, quote, 'serial dater.' Or, quote, 'boy crazy.' The narrative has been so wrong, every time it was the same. It's 'Taylor spotted talking to this guy, she's chasing him.'"
Think You Know Taylor Swift? Test Your Knowledge Here!