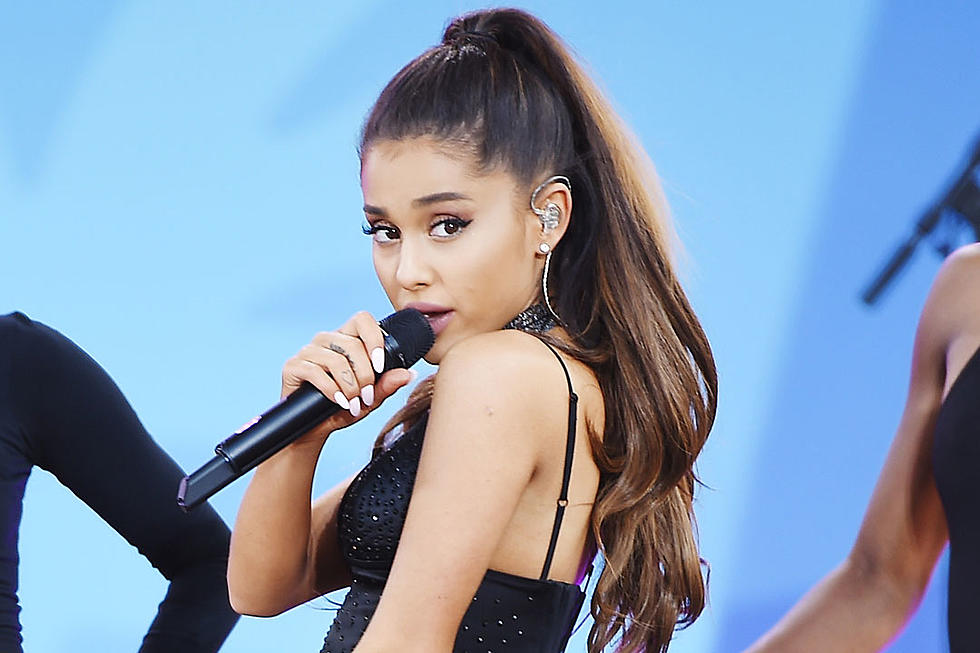 Ariana on GMA: Grande's 'Been Crying All Night' After 'Dangerous Woman' Release
Nicholas Hunt, Getty Images
Ariana Grande's new studio album Dangerous Woman -- her third in as many years -- dropped today (May 20) at midnight. She dropped by Good Morning America several hours later to perform several new tracks from the album, and to admit she's already been reduced to tears by the response to the new music.
When GMA's Robin Roberts asked Grande to elaborate on her favorite part of recording the new album, the "Into You" singer spoke to her passion for her line of work, as well as the love she has for her devoted fans.
"I love music. This is what I'm here for, this is what I love to do," Grande explained. "Being able to sing, being able to do what I love, being able to entertain for the most passionate babes in the whole world that I love with all my heart and to have the music be received in such a positive way is overwhelming."
And while most artists will admit to feeling overwhelmed by the love they receive from fans, it's a sentiment that rings especially true for Grande. She felt so overcome with emotion that Grande cried after combing Twitter for reactions to the album when it first dropped.
"I've been crying all night," she said. "I haven't slept for one second. I've been so excited, I've been reading every tweet. I'm so appreciative."
Watch Ariana perform title track "Dangerous Woman," the house-heavy "Be Alright" and "Greedy" in the videos above.
Ariana Grande's Best Vocals