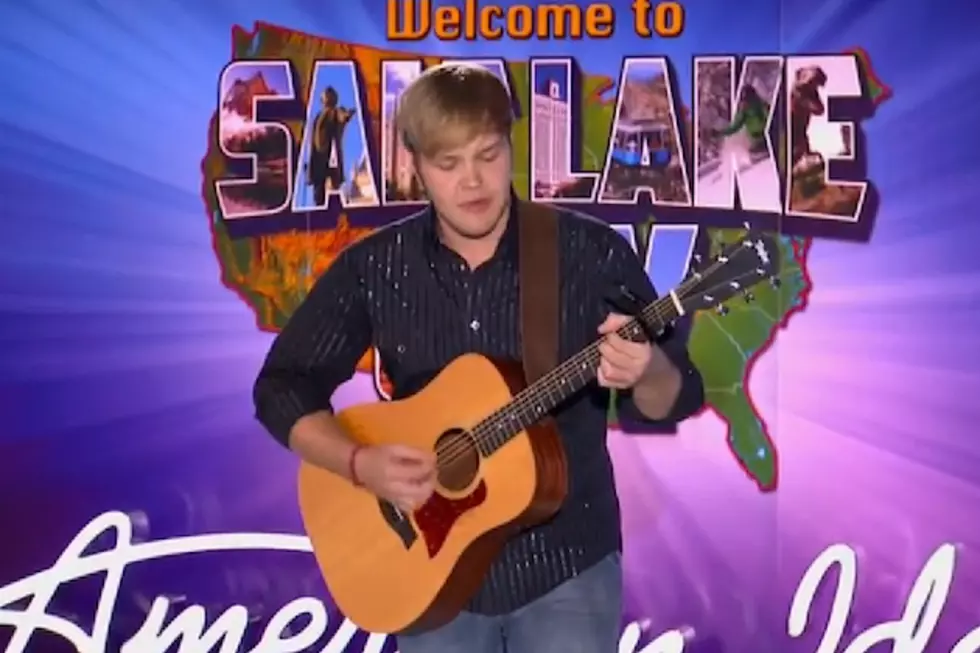 Casey Thrasher Performs Brooks & Dunn's 'Believe' on 'American Idol' [VIDEO]
FOX
Proud father Casey Thrasher came on 'American Idol' to make a better life for his family (including two babies, ages 2 years old and 6 months) after a series of dead end jobs.
Much like his personal motto "believe," Thrasher chose to sing Brooks & Dunn's 'Believe.'
As Thrasher recalled, he previously met judge Keith Urban at the CMA Awards, and he promised they would meet again. And boy, was he right.
The judges all agreed that while Thrasher's performance wasn't perfect, they could feel his emotions -- and all three opted to send him to Hollywood.
Casey Thrasher Sings Brooks & Dunn's 'Believe' on 'American Idol'