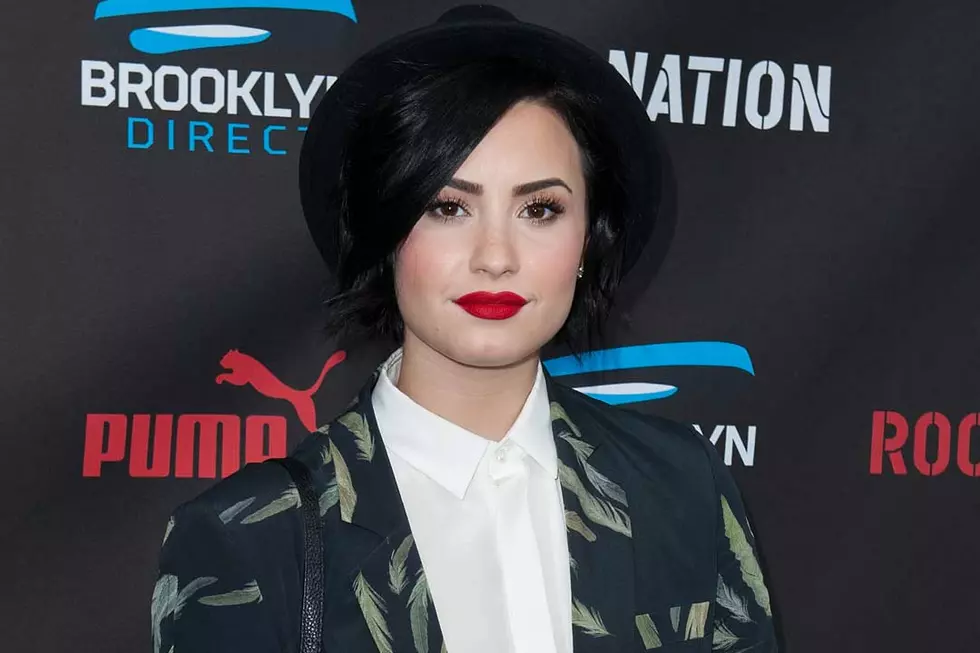 Demi Lovato's Dog Dies in 'Tragic Accident'
Valerie Macon, Getty Images
Demi Lovato posted on Twitter today (July 28) informing fans that her beloved dog, Buddy, passed away last Sunday.
Details about the dog's death remain scarce, but Demi did post a Twitlonger asking fans to respect her and her boyfriend, Wilmer Valderrama's privacy while they cope with the sudden loss of losing a loved one. You can check out her full post below.
We are absolutely heartbroken to be writing this but Wilmer and I are devastated to inform you that we lost our little angel Buddy last Sunday. He was taken from us way too soon in a tragic accident and though I will never know why this had to happen, I do know that God only puts us through situations that we can handle so with that, together we our staying strong. We have incredible people around us and so much love and support which is holding us up in this time of need. Buddy was loved by so many people and as small as he was, he made a huge impact in our lives. He truly was human in a way and we were so blessed to have him in our lives. We ask you that you please respect our privacy while we take this time to grieve and remember the magical moments we spent with our little angel. We will never forget our baby boy Buddy and his gentle loving spirit will live on in our hearts forever. RIP my tiniest little nightingale, Buddy...

"I'll love you forever, I'll like you for always, as long as I'm living my baby you'll be..."
Demi first received Buddy as a Christmas gift last year, sharing the news with her fans via Instagram. Since then, she went on to post photos of him online quite often, even creating Twitter and Instagram accounts in his name.
As any pet lover can attest, losing an animal can be a devastating ordeal in and of itself. When you add onto that the way others may trivialize your sadness in a way they wouldn't had you lost a human family member instead, it can be even an harder situation to deal with. But we get it. RIP, Buddy. Our hearts go out to Demi and Wilmer.
See Yearbook Photos of Celebrities Like Demi Lovato + More