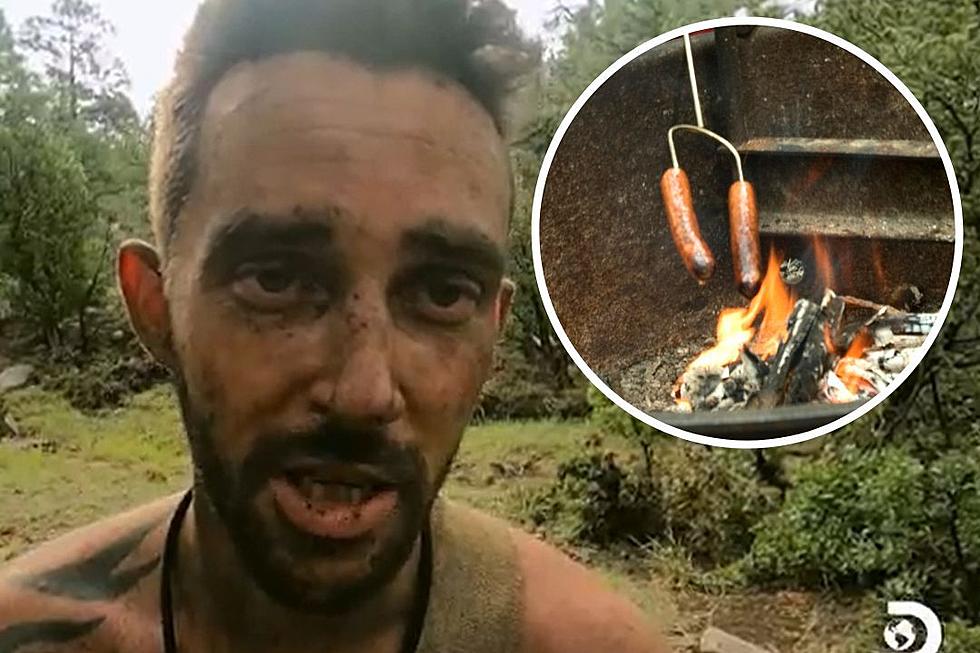 'Naked and Afraid' Contestant Burns Penis on Campfire While Filming New Season
Discovery / ThinkStock via Getty Images
Talk about a weenie roast.
A contestant on Discovery+'s Naked and Afraid burned the "tip" of his penis while filming the premiere episode of Season 15.
U.K. native Sam Mouzer scorched his "little soldier's helmet" on a campfire while filming in New Mexico.
According to footage from TMZ, Mouzer and fellow contestant Lilly Jammerbund were snoozing next to the fire when a spark shot out from the flames and sizzled his penis.
"We've been peppered by hot coals," Mouzer complains in the clip.
Luckily, medics were on hand to tend to Mouzer's injury and prevent infection out in the wild.
"It shouldn't be too traumatizing," the medic can be heard saying in the video before laughing and treating the wound with a giant Q-tip.
Not surprisingly, this isn't the first time a Naked and Afraid contestant has sustained a genital injury.
In 2021, Yahoo! reported that a survivalist named E.J. suffered lacerations to his scrotum after falling from a tree during filming. Not only did he choose to stay in the competition, but he got stitched up on the spot, despite the potential risks.
He was given eight stitches in total and took the injury in stride, apparently casually telling fellow contestants, "I almost chopped my balls off yesterday."
The newest season of Naked and Afraid drops Sunday (Feb. 19) on Discovery+.
The contestants, including Mouzer and Jammerbund, will attempt to survive 21 days in the American wilderness as they face rattlesnakes, insects, unfamiliar terrain and extreme temperatures, all while completely nude and vulnerable.
Forgotten 2000s Reality TV Shows