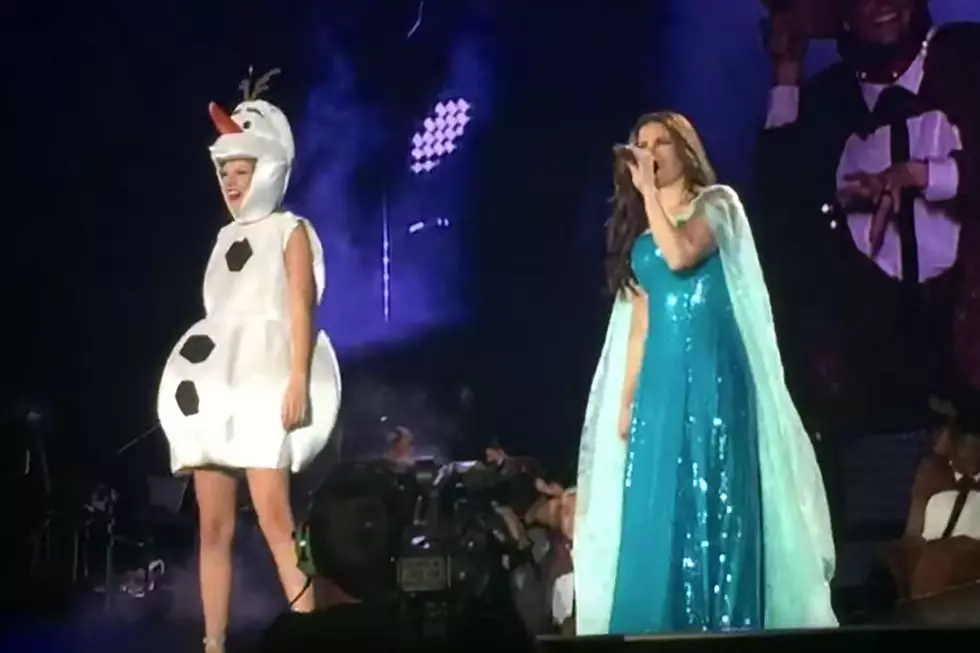 Taylor Swift Dresses as Olaf From 'Frozen' + Duets With Idina Menzel For 'Let It Go'
YouTube
Sadly for Swifties in the United States, the U.S. portion of Taylor Swift's 1989 World Tour came to a close on Halloween night in Tampa, Fl. But as expected, Taylor made sure to make the night as memorable as possible by pulling off a surprise for all the Frozen fans in the audience!
Taylor's known for her many on-stage costume changes and so not surprisingly, she donned a Halloween costume for her fans on stage. And this year's Halloween costume? Olaf from Frozen! Taylor shared a few photos backstage of her putting on the Olaf suit.
But that wasn't the only surprise: Later, Taylor brought out Idina Menzel, the voice of Elsa from Frozen, who was dressed up as Elsa as well. And after singing a few bars from the hit song "Let it Go," the two quickly changed out of their costumes on stage to finish the rest of the ballad with the 50,000+ fans in attendance singing along.
Click on the video above to watch this very special moment.
See Taylor Swift Throughout the Years!