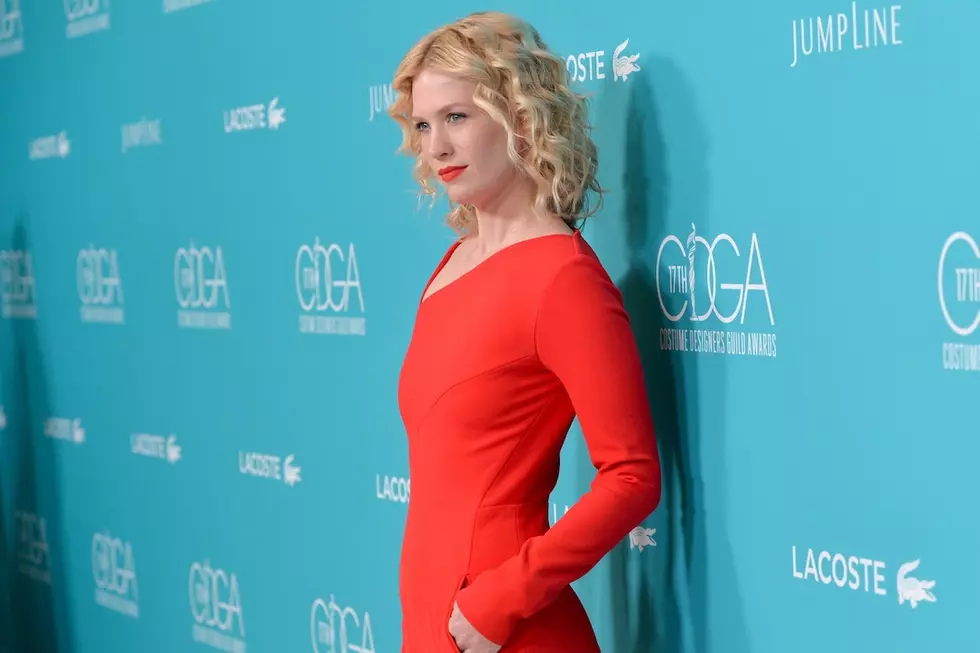 Behold January Jones and Her New Pink Hair
Alberto E. Rodriguez, Getty Images
When you think of blonde Hollywood actresses, a few names come to mind: Reese Witherspoon, Scarlett Johansson and January Jones, to name a few. But the last member of that list is taking things in a different — and decidedly edgier — direction.
The Mad Men star debuted a fun new makeover on Instagram yesterday. The first shot she posted features a selfie of the actress looking as gorgeous as ever while her hair takes the new color. Her locks are piled on top of her head and you can see a faint pinkish tint if you look closely. The caption of the image reads "Can you guess where I'm going with this? #backtomyroots."
She confirms the new hair color in a second selfie posted on Instagram. This one shows the top of January's face, her windswept bags tinged a subtle shade of pink. The caption on this one reads "Call me 'Frenchie,'" a reference to the iconic beauty school dropout pink lady from Grease.
January seems to be following in the footsteps of celebrities like Nicole Richie, Kelly Osbourne and Katy Perry — but we must say, we love that January has kept her color subtle instead of opting for a neon shade of pink. We think the actress looks amazing.
This is actually not the first time January has deciding to go pink. Back in 2012 she decided to dip her toe in the pink pool by stepping out with "rose-gold" highlights, which looked beautiful against her blonde hair.
January talked to ABC News about dyeing her hair back in 2013. "I like it all colors, it makes you feel different according to what color it is, but I prefer to be blonde. My son recognizes me in photos when I am blonde," she said.
Dramatic Hair Transformations